The tallest tower in Netanya with a spectacular rooftop swimming pool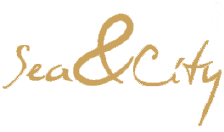 The magnificent tower, being redesigned these days by architect Gabi Tetro, is located just about 300 meters from the seashore. It is planned to include a gorgeous complex for the benefit of the residents, which will contain a fitness room and a swimming pool.
The environmental development is invested and meticulous, the lobby is of double height and architectural design, with a guard post and high-speed elevators.
The apartment mix is diverse and includes 3,4,5 room apartments, mini-penthouses, duplexes and penthouses. The apartments have rich specifications, and each one of them has a sun balcony facing the sea.
Location
corner of Borochov and HaRav Kook streets, Netanya

Architecture
Gabi Tetro Architects

Taking the real estate world forward
Location
corner of Borochov and HaRav Kook streets, Netanya