The new Poleg business center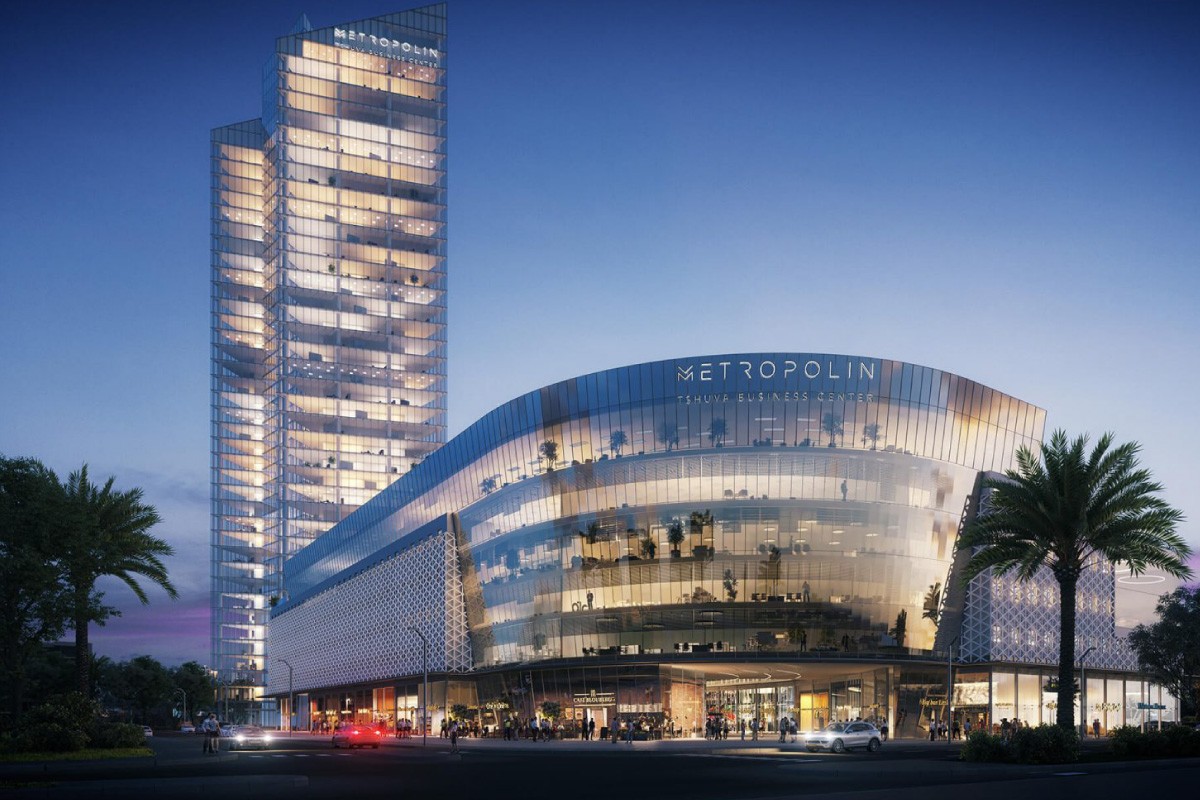 In the best location in the Poleg industrial zone, the new and prestigious Metropolin business complex is currently being formed, and is going to redefine the concept of a business complex. The new complex will include a commerce floor and 5 office floors, some of which are spread over no less than 4,000 square meters!
The mix of the offices is diverse and includes offices with indulging balconies overlooking the open view.
A green roof is planned to be installed over the commerce floor, for the enjoyment of the complex residents and visitors.
On the ground floor there are vast, green lawns, introducing nature right into the office.
Location
5 Giborei Israel Boulevard, Poleg Industrial Zone, Netanya

Architecture
Rami Wimmer Architect
Taking the real estate world forward
Location
5 Giborei Israel Boulevard, Poleg Industrial Zone, Netanya