Luxury on top of a cliff – the best location in Netanya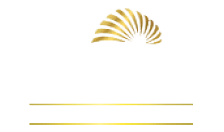 On top of a cliff at Netanya seashore, above the new promenade and within short distance from the descent to the sea, Itzik Tshuva Group, in collaboration with Coral Group, built a unique tower, providing an unusual residential experience to its lodgers, thanks to its infinite sea view.
The luxury tower was planned and designed by architect Gabi Tetro, in a particularly high construction standard. It contains 52 large, spacious apartments with wide open balconies overlooking the sea.
The tower has rich technical specifications, a magnificent double-space lobby with a guard post, a swimming pool and a fitness room for the use of the tower residents, 3 high-speed elevators, magnificent floor lobbies, floor trash shafts, private underground parking, etc.
Taking the real estate world forward
Location
23 Barukh Ram St., Netanya