A leading real estate group in Israel
Itzik Tshuva Group specializes in project initiation, management and marketing in a variety of areas in the Israeli real estate market. It was established by Itzik Tshuva, a son of one of the most prominent and prosperous families in the Israeli business world.
As part of its widespread activity, the group promotes and manages a large number of prestigious projects for residence, commerce, employment and urban renewal, in the most attractive locations in Israel.
The group combines optimal architectural design with a high level of finish, thanks to its collaboration with the best architects in Israel, like Ilan Pivko, Rami Wimmer, Gidi Bar Orian, Gabi Tetro and others.
All the projects are supervised by supervision companies pursuant to the strictest standards, and are legally accompanied by some of the most famous law firms in Israel.
Thanks to the abundant knowledge and experience, as well as the professional and engineering advantages gained by Itzik Tshuva Group throughout the years, the group achieves spectacular results, which have earned it a great reputation both among its clients and among its business associates, establishing its position as a leading real estate group in Israel, tirelessly striving for quality and excellence.
Choosing for all the right reasons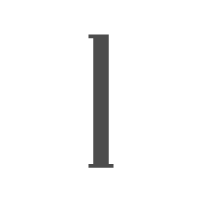 Uncompromised quality and excellence
Unique
architecture
High level
of finish
Supervision under the strictest standards
Abundant knowledge and professional experience
Smart investment and high return
Urban renewal and contribution to the community
Maintaining a green environment
The Itzik Tshuva Group aims to lead and thrive among the largest top real estate companies in Israel, while maintaining the excellence and quality of its projects, strengthening its relationships with the customers, and continuing to provide real estate transactions in desired locations for attractive prices.